Topics:
all
All
Pet stories
Pet safety
Featured pet
Pet products
Celebrations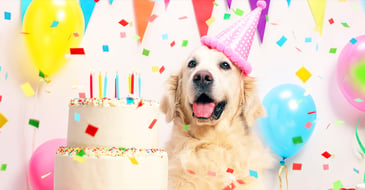 August 1st is the universal birthday for shelter dogs. Here's how (and why) we celebrated.
Dawg Days Giveaway
Enter to win four tickets to the Browns vs. Detroit Lions game on November 21, 2021, a $100 gift card to FirstEnergy Stadium for food, a $100 gift card to Browns Pro Shop at FirstEnergy Stadium, and a pet care package!
Be paw-pared
September is Disaster Preparedness Month–and if there's one thing we're all about, it's making sure pet parents are ready for the unexpected. Help your friends prepare too by sharing the tips in our disaster prep e-card!
They're part of your family
Make sure they'll be cared for, no matter what, with a will. Nationwide can help you create your free and legally binding will in as little as 20 minutes today.
Check out some of our other posts!